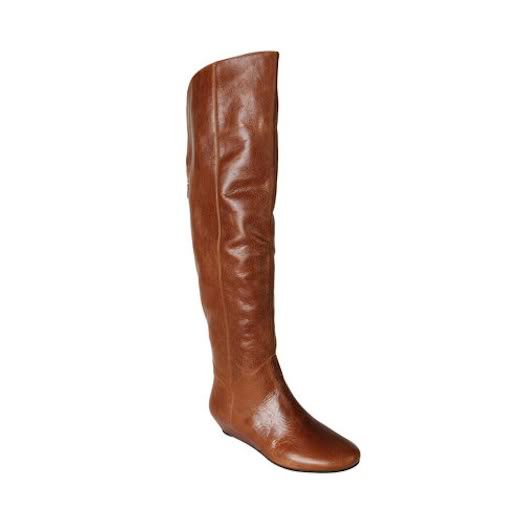 I bought the
above boots
in black yesterday at
Nordstrom's
. One of my favorite looks during the fall and winter is to wear boots over skinny jeans. It's almost a daily wardrobe staple of mine during the colder months. They are like my flats for winter. I have been seeing over-the-knee boots everywhere lately and really wanted to try a pair out. I had to laugh at myself when I went shopping yesterday. Here is how my conversation went with the salesgirl...
Salesgirl: Hi, how can I help you?
Me: (very bluntly) I'm looking for a pair of black leather, over-the-knee boots, but I do not want to look like a hooker.
Salesgirl: blank stare...she luckily laughed soon after.
I'm really happy with them, but I feel like I may have made an impulse decision. I was in a hurry and really wanted a pair, so I only looked at a few before deciding. Now I'm having buyers remorse browsing sites like
Piper Lime
. Hmm...