Today has been the most beautiful and perfect day! The weather is AMAZING and fall is officially here. I feel like good weather, football season and the upcoming holidays puts everyone in such a great mood. Today we visited our first pumpkin patch of the season. We headed to Cornelius Nursery for their annual fall kid day which was such a fun family outing!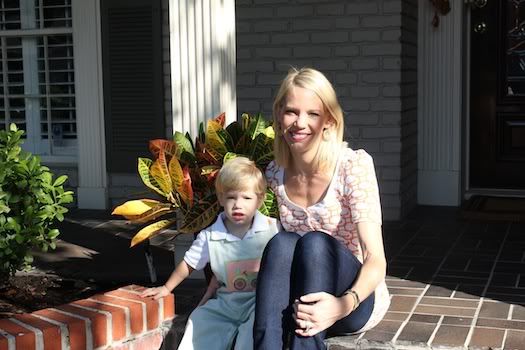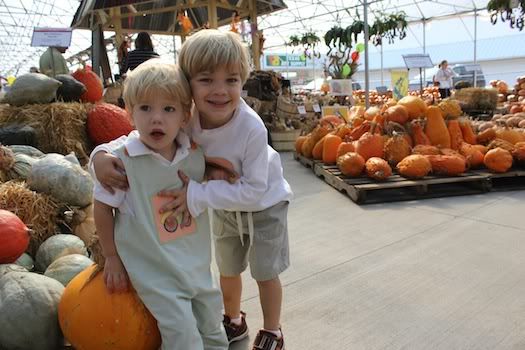 Sweet brothers! Poor Conrad is always on guard. Nick truly was loving on his baby brother, but Conrad is never too sure. =)
In Nick's world, it's not a party unless there is a bounce house.
Little Man got a turn after they saw how sad he was when he found out it was for the 'big kids'. The kind people at Cornelius made the older children come out for a few minutes why Conrad got a turn.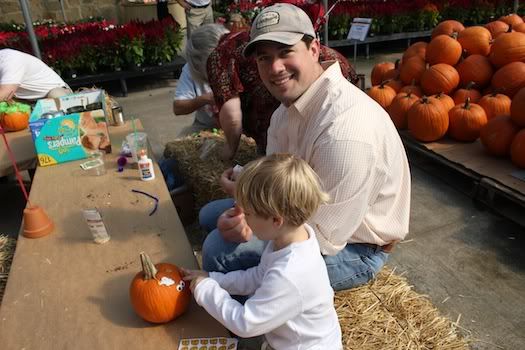 Decorating a pumpkin with Daddy!
We made it home with two large pumpkins and really neat squash pumpkin that is light orange and white striped.
Happy F'all to everyone!