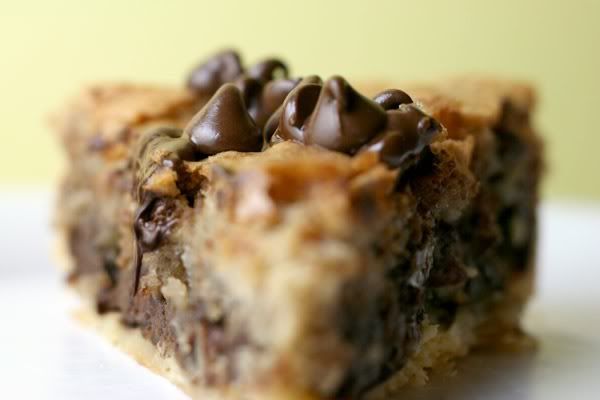 When I am feeling sinful, this is one of my go to desserts. It is mouth watering and fool proof, yet everyone goes on and on about it like you spent hours in the kitchen.
Tollhouse Chocolate Chip Pie
Ingredients:
* 1 unbaked 9-inch deep dish pie shell
* 2 eggs
* 1/2 cup flour
* 1/2 cup sugar
* 1/2 cup packed brown sugar
* 3/4 cup (1 1/2 sticks) butter, softened
* 1 cup (6 oz) Nestle Tollhouse semi sweet chocolate morsels
* 1 cup chopped nuts - I OMIT THE NUTS
Directions:
Preheat the oven to 325 degrees
Beat eggs in a large mixing bowl on high speed until foamy. Beat in flour, sugar and brown sugar. Beat in butter. Stir in morsels and nuts. Spoon into pie shell.
Bake for 55 to 60 minutes. Cool on wire rack.
Enjoy!