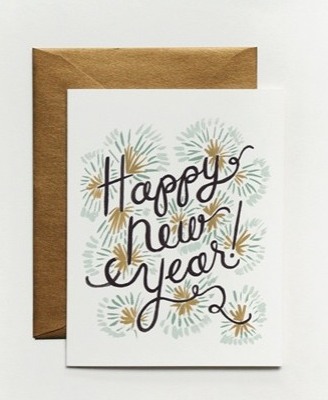 Wow. I have been the WORST.BLOGGER.EVER...on this blog and my party planning blog. This past year has been so much fun, but it has also taken up my computer and me time. But I miss it here. I really do. I'm not really a New Year's resolution girl. Mostly because I think it's a cheesy ritual, plus you are setting yourself up to fail. I tend to make resolutions throughout the entire year. For me, that works the best. With all that said, my latest resolution (which just so happens to be around the New Year) is to be a better blogger with this little family blog of mine.
We have a BIG year ahead of us and I want to share it with you all! I know so many of you are interior design obsessed like I am and will enjoy the many design photos in the weeks and months to come. Our big news of the year is that we are going to build a house. I could not be more excited. So many people say the process is exhausting and stressful, but I am looking forward to it. I love to organize, plan, attend meetings, go to site visits...so I think the process will be right up my alley. I might be blogging a different tune in a few months though. =)
My plan is to share with you pictures and ideas throughout construction. It will also be a place for me to record this time in our lives. So, if you are interested, please follow along.
Happy 2012 to everyone!